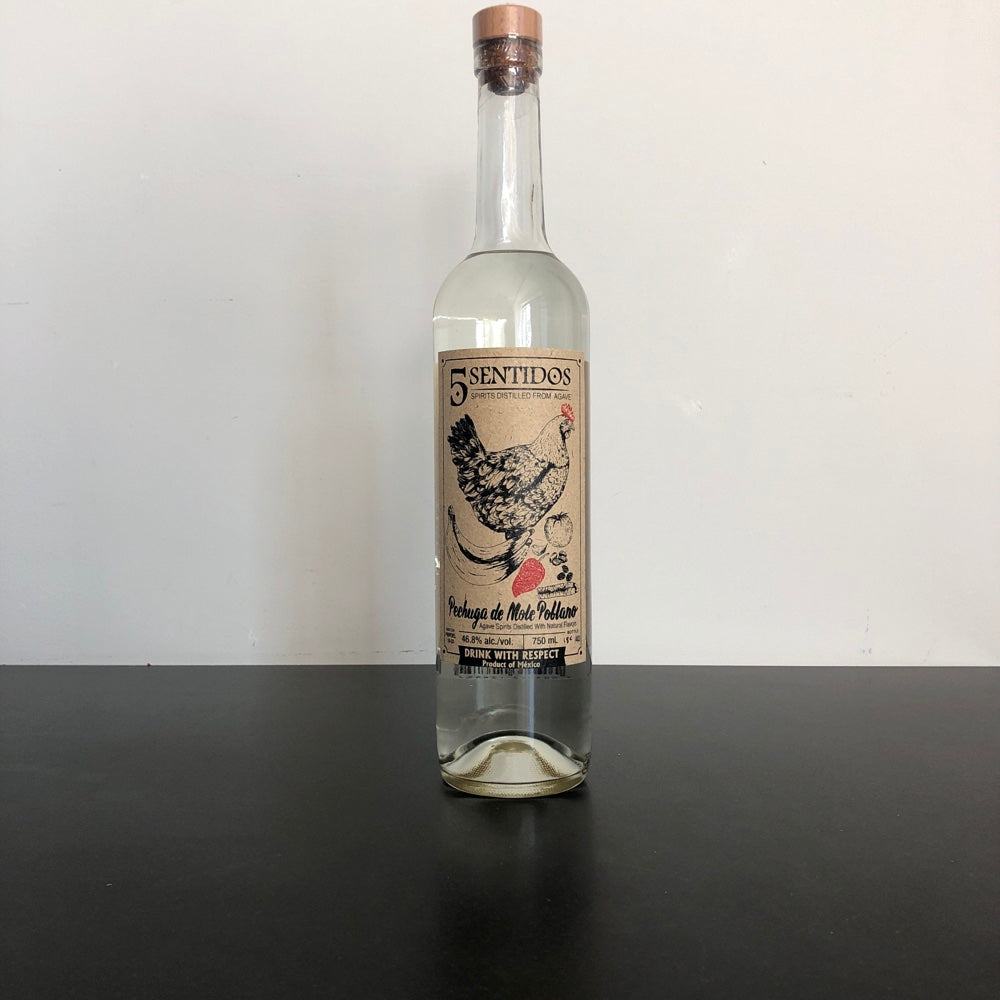 Cinco Sentidos Pechuga de Mole Poblano Agave Mezcal Spirit, Oaxaca, Mexico
Cinco Sentidos Pechuga de Mole Poblano is made with agave Espadin that are fermented in stone with well water. It's distilled in a filipino hybrid still (clay-wood-clay-copper). Before the final distillation, chicken and mole poblano are added to create a unique flavor and mouthfeel. The mole that is used is made from chile ancho, chile mulato, chocolate, sesame seeds, almonds, peanuts, rosemary, and cumin. The first batch of this came to the US in 2017 and was just 193 bottles in size. It is one of the most popular releases under the Cinco Sentidos label.
In 2021-2022, mezcalero Delfino Tobón Mejía began producing this pechuga for Cinco Sentidos using a copper still with 3 condensing plates. His palenque is located in San Pablo Ameyaltepec, Puebla. Check the back of your bottle for production details.