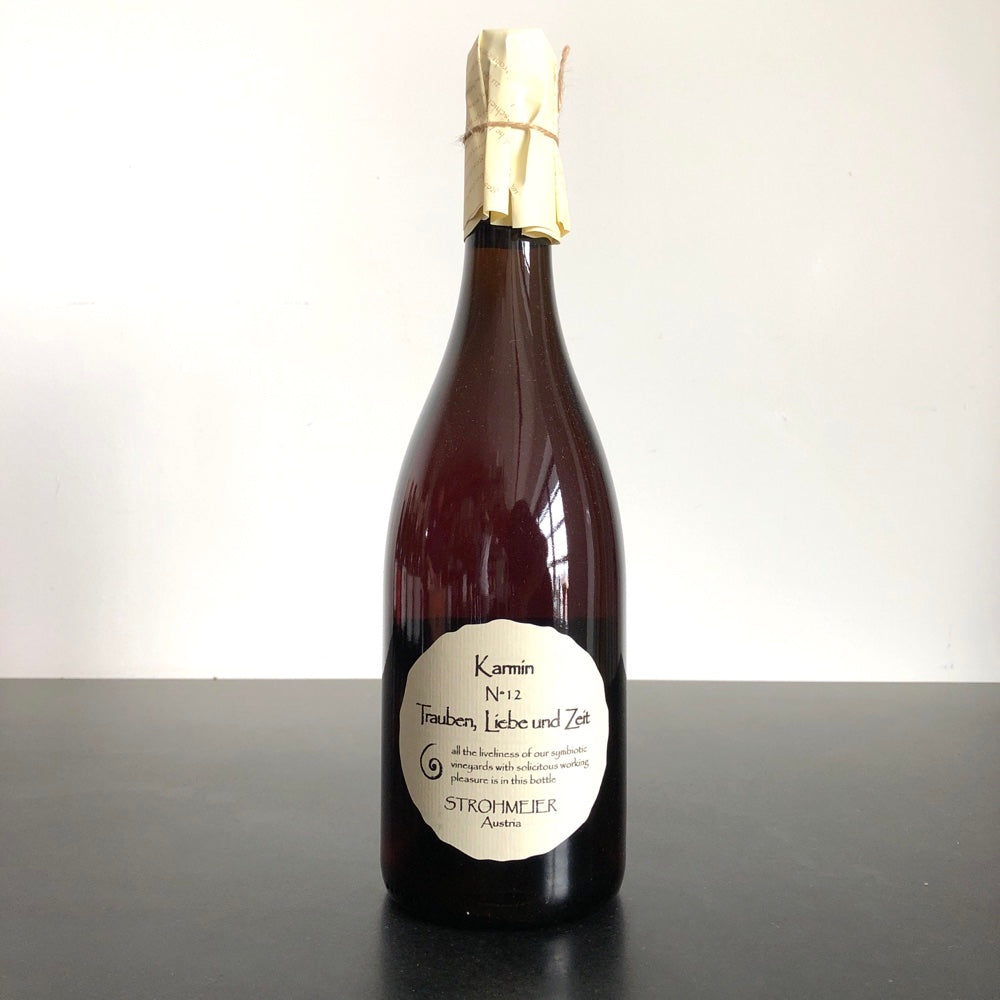 2021 Franz Strohmeier TLZ Karmin 12
Grapes: Blauer Wildbacher
Vineyard: Bad Gams. Gneiss with important iron and silica content.
Making of: the grapes are harvested by hand with a careful selection of only very healthy and ripe grapes. Destemmed and crushed for 3-hour skin contact. The wine is gently pressed, spontaneously fermented and matured for 12 months in used 500-liter wooden barrels (mostly oak, a small part acacia). Unfined, unfiltered, no sulfur added.
Personality: this Strohmeier classic lives in the compelling light red / deep soulful rosé niche. Serve around 15 degrees C to enjoy its layer after layer after layer; Franz even recommends decanting it if you're into it.