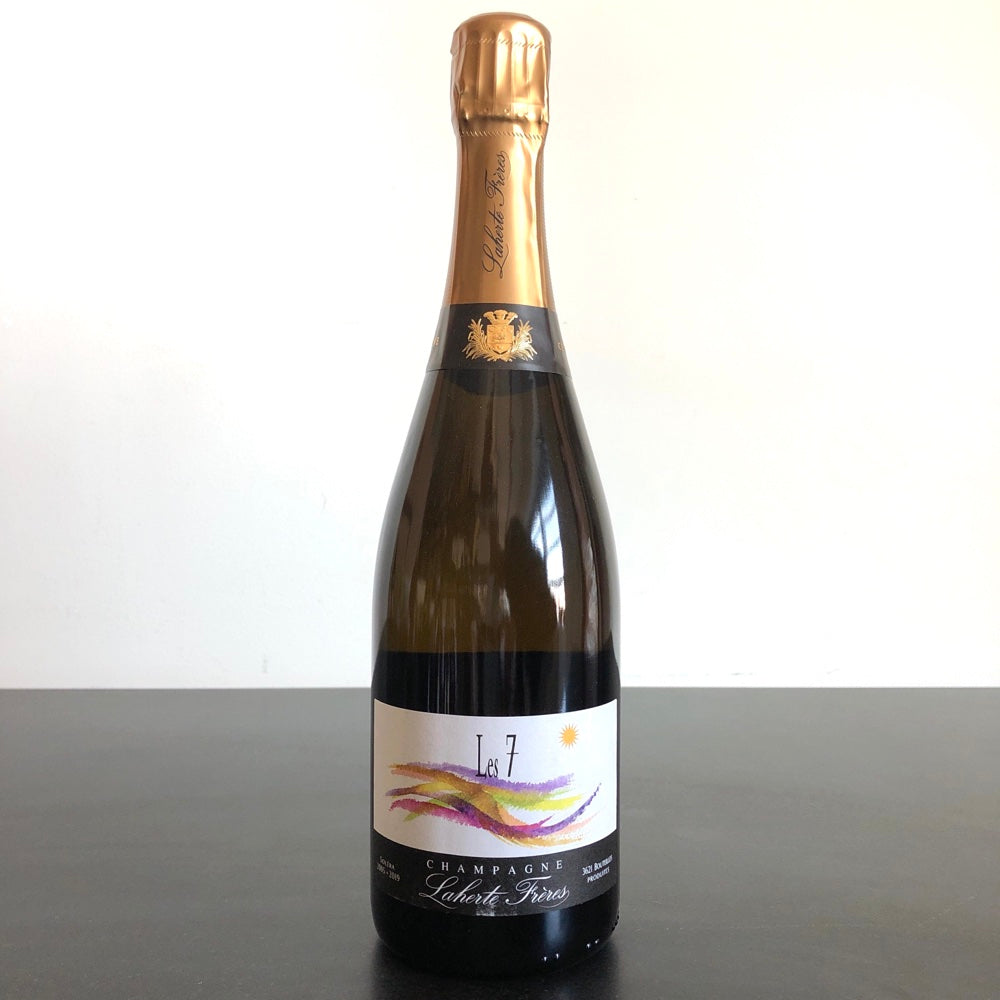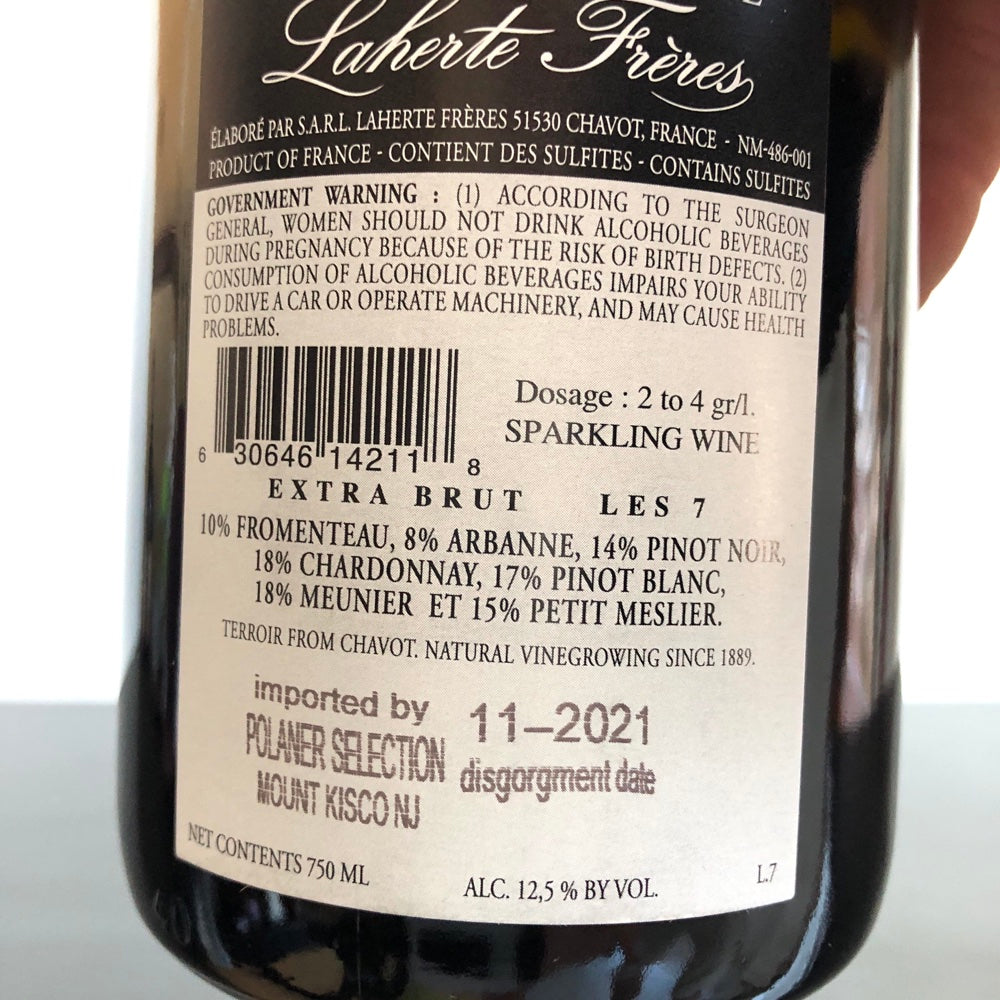 NV Laherte Freres 'Les 7' Extra Brut, Champagne, France [2005-2019]
All seven indigenous grape varieties co-planted by Thierry Laherte in a 1.7 hectares pacel behind the winery in Chavot. This was intended to add to the heritage of the winery and serve as a "test plot" for better understanding the character and potential of the individual varieties.
This is a singular wine in the region as it is both a combination of all seven grape varieties AND 40% of the blend is from a continous solera started in 2005. There is an art to finding an acid and sugar balance across all seven grape varieties when determining picking dates, which is a challenge that Aurelien embraces and appreciates. The resulting wine is dense, rich, racy and endlessy pleasing.