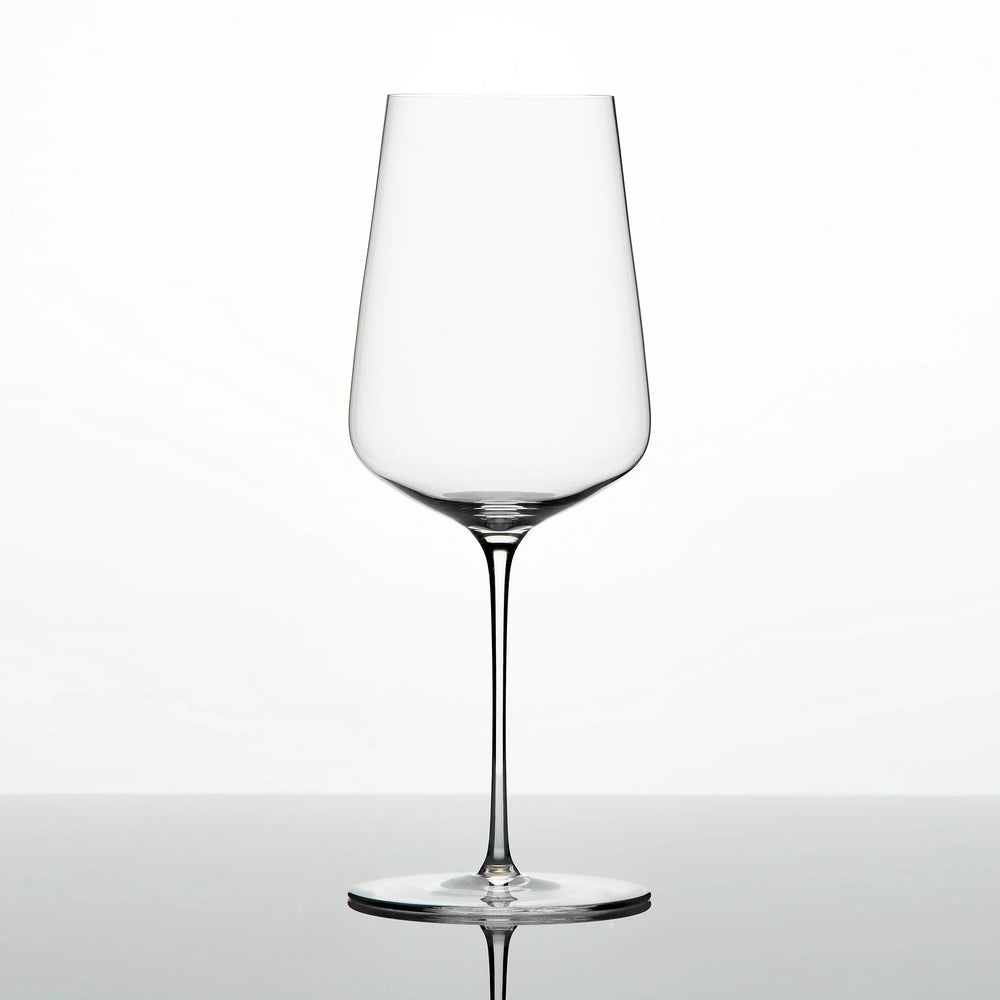 Zalto Glass, Universal Glass
The icon!
This glass truly does work for most styles of wine, from a full-bodied sparkling wine, to an elegant white wine, and all the way to slightly powerful reds. In every case it will show the minerality and smooth character of your wine, and accentuate its complexity and finesse. Many winemakers use the glass as a tool towards refining their blends, just as critics see it as part of their "kit" to properly evaluate a wine. We have heard it said that drinking from this glass feels like there is nothing between you and the wine.
If you are just beginning your Zalto collection, this is the first glass to go with.
This is a single boxed set with 2 glasses.
The height of the glass is 9.3 inches and it is 3.6 inches at its widest part. The volume capacity is 530 ml.
All Zalto glasses are mouth blown and lead free, and dishwasher safe.