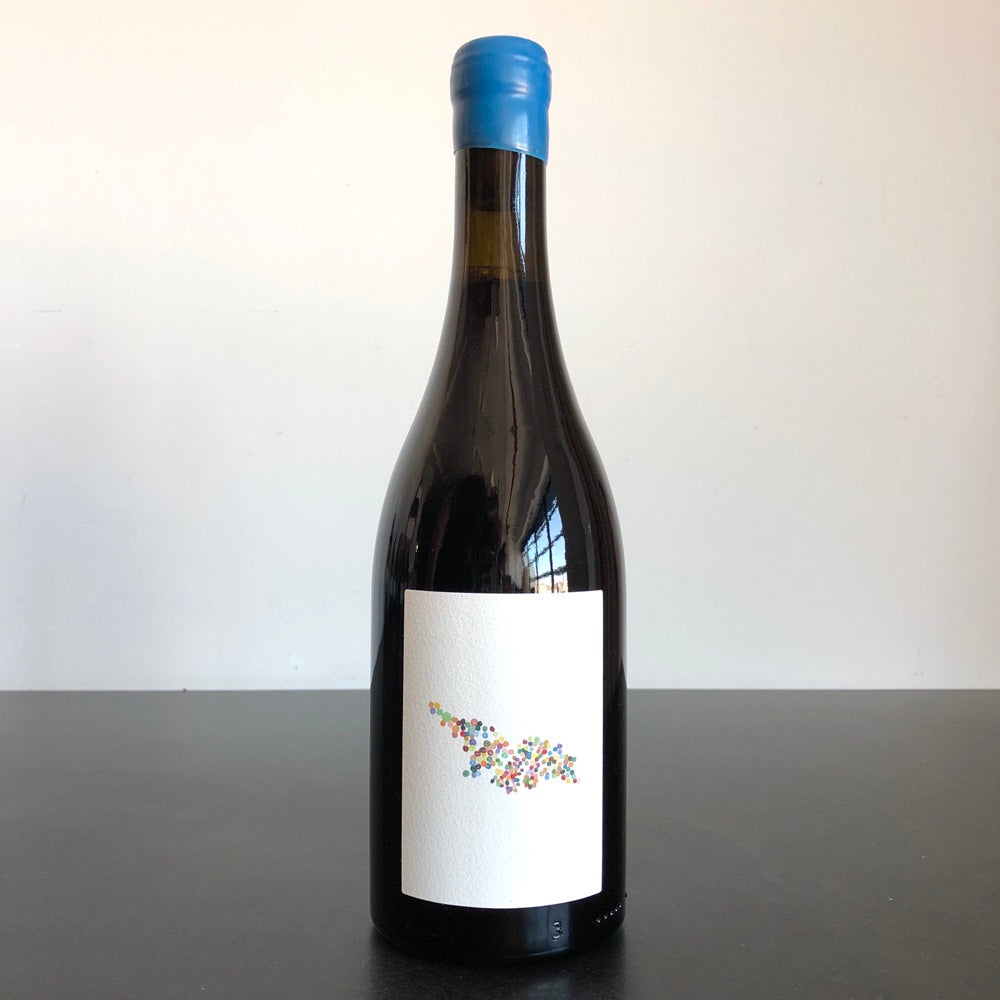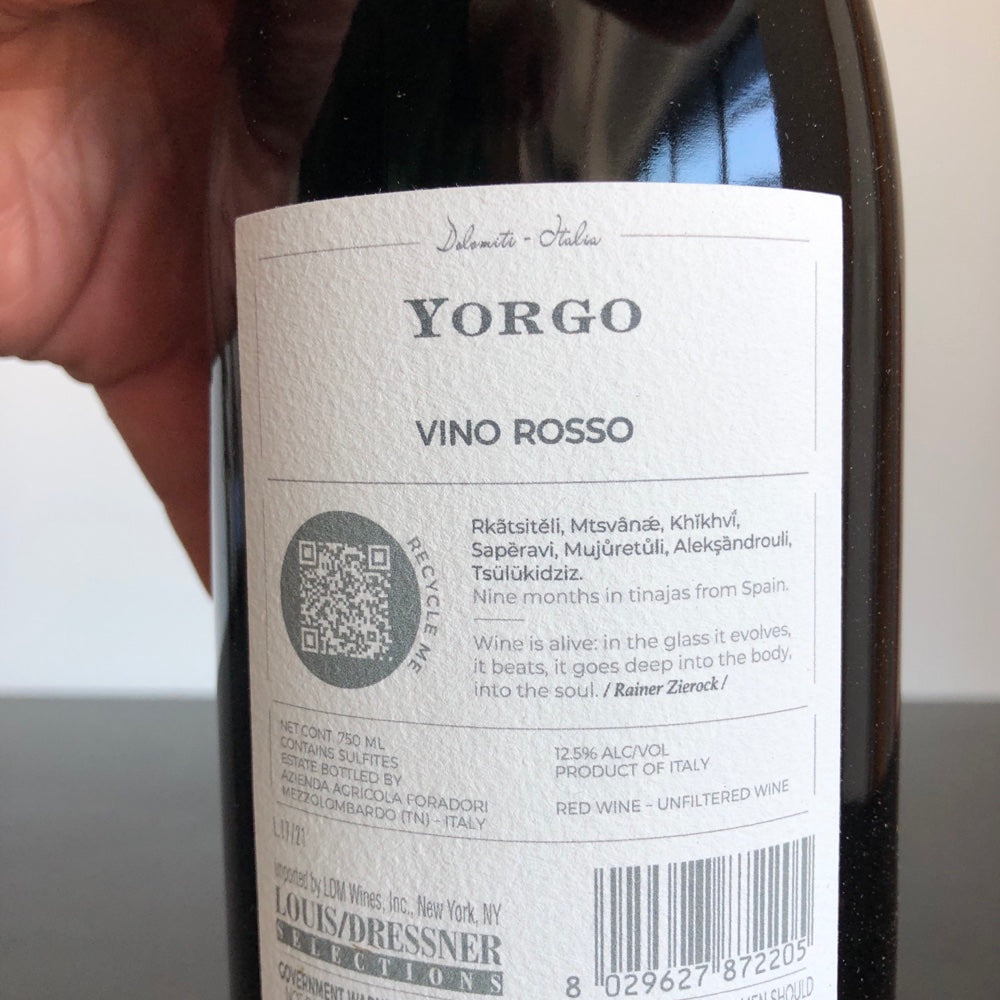 2020 Foradori, Vino Rosso "Yorgo"
"Yorgo" is a rare red wine from a mere 5 rows of vines, a co-plantation of Georgian varietals grown and farmed biodynamically for years right around the winery at Foradori. The grapes include Rkatsiteli (white), Mtsvane (white), Khikhvi (white), Saperavi (black), Mujuretuli (black), Aleksandrouli (black) and Tsuzukidze (black). Elisabetta Foradori's husband Rainer Zierock first planted them as part of a line-up of 150 Greek and Georgian varieties to study up close; those were mostly pulled out in favor of Teroldego around 2000, but not without Elisabetta's replanting cuttings of some of the most successful plants, now included in this bottling. 40% of the blend is Saperavi, 20% Rkatsiteli, and the last 40% a mash-up of the others. They are all gently misspelled on the back label to skirt the limitations imposed upon Vino Rosso labeling. The total production in 2020 was 300 bottles. 
Since the early 2000s, the Foradori family has been experimenting with the vinification of these Georgian grapes and mainly keeping them for personal enjoyment and the occasional direct sales out of the winery. In 2020, the varieties were picked at different times over a period of 5 days, destemmed and added to a Spanish clay tinaja or amphora (same ones crafted by J. Padilla and used for their Sgarzon and Morei Teroldegos) where they stayed for 6 months. As we expect here, the fermentation was spontaneous with indigenous yeasts and no sulfur. The wine was racked and bottled directly from the tinaja. 
The gorgeous label depicts Georgia via colorful dots, each representing a native grape variety, collectively grouped into the shape of Georgia's outline on the map. "Yorgo" was the name of Rainer Zierock's best friend at university in Germany, a Greek who was part of the Greek diaspora fleeing authoritarian rule at home in the 1960s. Yorgo married into the Zierock family and thus became a beloved uncle of the Foradori-Zierock "kids" who run the winery and make this eponymously named wine today.