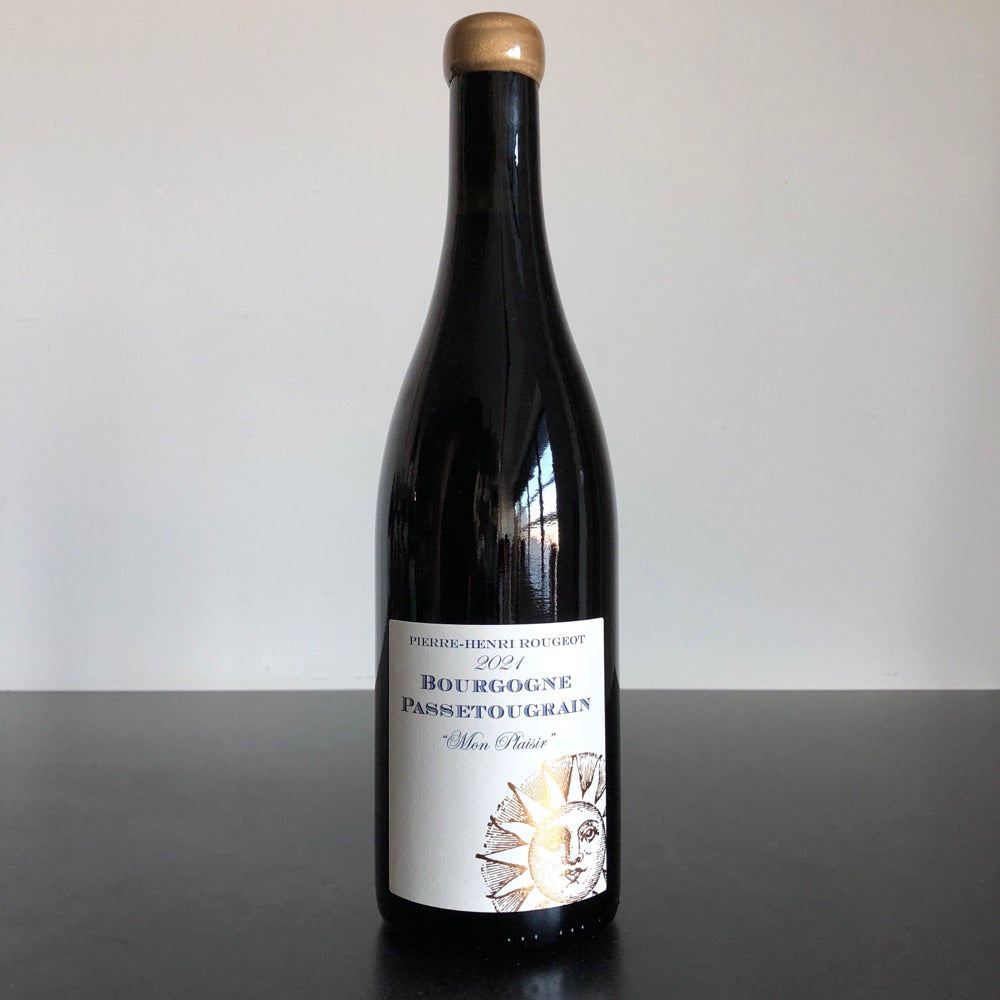 2021 Pierre-Henri Rougeot Bourgogne Passetougrain Mon Plaisir, Burgundy, France
Introducing Pierre-Henri Rougeot's boutique production from organic vineyards in Volnay, Meursault, Pommard and Gevrey. 2017 is Pierre-Henri's first vintage, partly whole-cluster, wild yeasts fermentation, no SO2 until bottling, no fining and no filtration. 
​Pierre-Henri Rougeot is a young vigneron with generations of family roots in the town of Meursault. He grew up learning farming and the craft of winemaking with his father and by studying in Beaune.
In 2017, he decided to add one more activity, a small negoce where he could make wines his way. The fruits come from his family estate, vineyards which are farmed organically. The production is really small, one barrel here of one cuvee, two over there, max 4 barrels of Gevrey. Pierre-Henri makes his wines with little intervention meaning No SO2 until bottling, no fining and no filtration, the reds are macerated with whole-cluster, and age in neural barrels, the whites are pressed directly in barrels, no battonage and aging sur lees.  2017's was a great vintage and his first.